Troop 291's Eagles…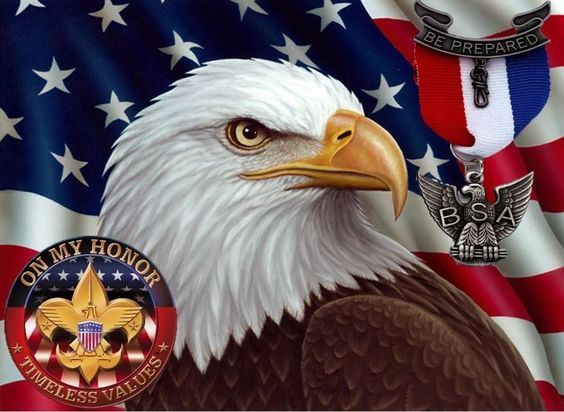 The rank of Eagle Scout is the highest rank that can be earned in the Boy Scouts of America. It requires considerable perseverance to get there. Once achieved, the Scout is recognized by his peers, his community, and his nation, as having achieved something very significant — something few attain in their lives.
Troop 291 Eagle Scouts is an exclusive fraternity that has made a positive impact on the community. Please take the time to review the impressive list of Eagle Scouts and the projects they completed!
Troop 291 proudly presents it's Eagle Scouts!!!
Scoutmaster Dan Mitchell
133 – Ryan Caranfa – December 7, 2017 – Converted old chairs into benches, smaller chairs, and stools at Hickey Elementary
132 – Kyle Smith – December 7, 2017 – Built audio equipment cabinet for Clark High School Band
131 – Brendon Conkel – October 19, 2017 – Rebuilt Ga-Ga-Ball pit for Wylie Preparatory Academy
130 – Noah Henson – September 26, 2017 – Built Ga-Ga-Ball pit for Murphy Middle School in Plano, TX
129 – Hunter Shaeffer – July 20, 2017 – Leveled headstones at Plano Mutual Cemetery
128 – Andrew Barlow – May 16, 2017 – Painted prayer room and decorated at Allen Bible Church
127 – Chandler Barlow – April 19, 2017 – Painted youth room at Allen Bible Church
126 – Benjamin Sher – March 9, 2017 – Made 2 donation boxes for the company Lions Club in order to donate glasses frames
125 – Ethan Saenger – December 20, 2016 – Built outdoor mud kitchen and updated children's stage for First United Methodist Church Weekday Program
124 – Jackson Pierce – June 9, 2016 – Partially rebuilt and repainted electrical shed for First United Methodist Church
123 – Daniel Mitchell – December 23, 2015 – Repaired and repainted children's playhouse at Hunters Glen Baptist Church
122 – John Anderson – November 29, 2015 – Finished pews at Canyon Creek Presbyterian Church
Scoutmaster Jay Brooks
121 – Kirk Dailey – May 20, 2015 – Planted a garden at North Point Church of Christ
120 – Richard Richmond – December 22, 2014- Leveled headstones at Plano Mutual Cemetery
119 – Chris Dodds – December 22, 2014 – Visitor Pitcher Warm up area for Plano East Softball
118 – Aaron Calderon – November 19, 2014 – Care Van Supplies
117 – Corey Fawell – July 31, 2014 – Leveled headstones at Plano Mutual Cemetery
116 – Andy Dominguez – January 3, 2014 – Faith Lutheran Church/School flower bed revitalization
115 – Daniel White – November 5, 2013 – Built Turtle Habitat for the Outdoor Learning Center
114 – Timothy Stamm – April 17, 2013 – Placed 3 Geocaches at the 3RF Comanche Springs Astronomy Campus
113 – Richard Lee – April 3, 2013 – Build butterfly garden benches for the Outdoor Learning Center
112 – Milan Baweja – March 21, 2013 – Rebuilt a trail at the Heard Museum
111 – Vishnu Yadlapalli – March 21, 2013 – Installed butterfly garden structure at the Outdoor Learning Center
110 – James (Robby) Donaldson – December 21, 2012 – Planted trees for Reform Church in Plano
109 – Nicholas LaSasso – November 27, 2012 – Repainted the marching band stand at Vines HS
108 – Gregory Laymance – October 30, 2012 – Cubby Storage/Coat Rack Shelving Unit for the FUMC pre-school
107 – Colby England – June 17, 2012 – Cornerstone United Methodist, built library shelves
106 – Dillon Lawrence – May 29, 2012 – Rebuilt stage for FUMC Loft
105 – Benjamin Beck – September 12, 2011 – Held benefit concert for the Plano Food Pantry
104 – Oliver Hellberg – November 14, 2011 – Assembled 199 band binders for Armstrong MS, Plano
103 – Alex Maeder – September 12, 2011 – Built benches for volley ball court at FUMC Plano
102 – William White IV – August 25, 2011 – Rebuilt tables at the Heritage Farmstead Museum, Plano
101 – John Chambers – April 19, 2011 – Built lion enclosure for In-synch Exotics
100 – Josh McDonald – April 3, 2011 – Replaced fence at the Heritage Farmstead Museum, Plano
99 – Kevin McConney – Decmeber 8, 2010 – Painted thrift store
98 – Alex Hellberg – October 20, 2010 – Built a ramp for the Dallas ramps project
97 – Michael LoSasso – August 24, 2010 – Replaced walkway roof at the Heritage Farmstead Museum
Scoutmaster Tommy Lawrence
96 – John Mullins – May 31, 2010 – Clean creak at Heritage Farmstead Museum, Plano
95 – Preston Shaw – December 14, 2009 – Installed walking path at Plano Outdoor Learning Center
94 – Paul Benson – February 10, 2009 – Collected personal care items for soldiers through the USO
Scoutmaster James Donaldson
93 – Austin Lawrence – October 15, 2008 – Held Music/Art night at the Samaritan Inn, McKinney
92 – Daniel Blankenship – October 01, 2007 – Built rope ladders for Plano Outdoor Learning Center
91 – Joshua Beck – October 01, 2007 – Built hopscotch court at Resurrection Lutheran Church
90 – Brian Stelly – August 25, 2007 – Build stage for youth ministry, Holy Nativity Episcopal Church
89 – Conan Lee – August 11, 2007 – Installed sidewalk at FUMC Plano
88 – Jared Miller – August 01, 2007 – Re-landscaped flower beds at his home church
87 – Nicky Steljes – April 25, 2007 – Trash clean up at Galatyn Park, Richardson
86 – Logan Shillington – April 25, 2007 – Cleaning the Galatyn Woodland Preserve, Richardson
85 – Austin Sutton – August 05, 2006 – Converted old well into wishing well for City of Parker
84 – Read Davis – July 10, 2006 – Built and installed audio case for FUMC, Plano
83 – Josh Kouser – June 15, 2006 – Built dog run area for retirement home
82 – Luke Andrew – June 15, 2006 – Beautified courtyard at Williams High School, Plano
Scoutmaster Mike Meyer
81 – Zach Sutton on January 26, 2006 – Collect and distribute food for Allen Community Outreach
80 – David Shafer on January 26, 2006 – Bat house for Plano Parks and Recreation
79 – Brian Bonnet on December 4, 2005 – Cleaned Rowlet Creek thru Breckenridge park, Richardson
78 – Brian Phillips on November 15, 2005 – Duck houses in Breckenridge park, Richardson
77 – Ryan Meyer on November 15, 2005 – Collected toiletries for the homeless
Scoutmaster Russ Phillips
76 – Greg Harrison August 23, 2005 – Trail for Plano Outdoor Learning Center
75 – Kevin Weant on August 23, 2005 – Christmas stockings with presents
74 – Kyle Roan on January 27, 2005 – Gate at Heritage Farmstead Museum, Plano
73 – Cameron Afkhami on November 4, 2004 – Easter baskets for Presbyterian Childrens' Home
72 – Ryan Laurence on November 4, 2004 – Bicycles for Nuevo Progreso, Mexico
71 – Jonathan MacDonald on July 12, 2004 – School supplies for Forman Elementary School, Plano
70 – Alex Boardman on July 12, 2004 – Flag pole at Heritage Farmstead Museum, Plano
69 – Miles Crawford on March 20, 2004 – Book drive for a church
68 – Chris Murray on March 20, 2004 – Bat houses at Breckenridge Park, Richardson
Scoutmaster Lynn Mears
67 – Kyle Stables on September 3, 2003 – Picnic tables for a church
66 – Matthew Arnold on March 24, 2003 – Landscaping, Good Samaritans Food Pantry, Garland
65 – Thomas Latimer on December 19, 2002 – 3 shelves for Good Samaritans Food Pantry, Garland
64 – Travis Roan on December 19, 2002 – Cabinet for Heritage Farmstead Museum, Plano
63 – Scott Campbell on December 9, 2002 – First aid kits for Lost Boys of Sudan
62 – Jeffery MacDonald on December 9, 2002 – Medical kits to Guatemala
Scoutmaster Dan Stables
61 – Tyson Bartlett on October 30, 2002 – Shelves, Good Samaritans Food Pantry, Garland
60 – Jake Hiebert on April 29, 2002 – Benches/tables for Heights Lighthouse Ministry
59 – Ryan Mordue on January 7, 2002 – Benches for City of Murphy
58 – Daniel Nanasi on December 10, 2001
57 – Peter Olah on December 10, 2001
56 – Thomas Ames on March 26, 2001
Scoutmaster Ray Weaver
55 – Jordan Baucum on July 6, 2000 – Landscaping Eisenhower birthplace, Denison
54 – Scott Pedram on January 19, 2000
53 – T.J. Wittliff on January 19, 2000
52 – Todd Eyler on November 26, 1999
51 – Erik Weaver on October 20, 1999
50 – Joshua Somers October 20, 1999
49 – Mike Evans on May 11, 1999
48 – Joe Hiebert on May 7, 1999
47 – Greg Morley on December 17, 1997
Scoutmaster Ken Dobbs
46 – Darron Branch on August 12, 1997
45 – Heath Thimons on April 2, 1996
44 – Clayton Dobbs on December 18, 1995
43 – Scott Junkins on September 3, 1995
42 – Steven Anderson on June 22, 1995
41 – Tim Erhart on June 22, 1995
Scoutmaster Joe Milligan
40 – Stephen Cargo on July 15, 1993
39 – Tyler Milligan on July 2, 1992
38 – Brian Thomason on October 29, 1991
37 – Hunter Crook on January 28, 1991
36 – Jonathan Cargo on December 9, 1990
35 – Jason Cargo on December 9, 1990
34 – Robert Brown on December 6, 1990
33 – Matthew Milligan on August 28, 1990
32 – Sean Cargo on May 24, 1990
31 – Hugh Mowden on May 24, 1990
30 – Jeffrey Langston on October 5, 1989
29 – Brian Sweany on October 5, 1989
28 – Jay Finnigan on July 2, 1989
27 – Lowry Crook on December 15, 1988
26 – Robert Gilliland on October 16, 1988
25 – Terrell Moorer on February 11, 1988
Scoutmaster David Sweany
24 – Brad Mayfield on March 19, 1987
23 – Jamie Willson on August 6, 1986
22 – Richard Robbins on October 9, 1985
21 – Henry Moorer on April 21, 1985
Scoutmaster Joe Cates
20 – Kelly Reed on August 15, 1983 – US Naval Academy, Oceanography
19 – John Allen on August 15, 1983
18 – Falvey Malarcher Jr. on June 28, 1982 – Architecture
17 – Keith Reed on November 4, 1980 – West Point, US Army Officer
16 – Alan Breitenbuecher on August 10, 1980 – Plano Police Officer
Scoutmaster Dick Raitt
15 – David Sweany on September 10, 1978 – Food Business Manager
14 – Kevin Gardner on August 27, 1977 – Musical Drama Producer
13 – Jimmy McKee on August 14, 1977 – Commercial Pilot
12 – Terry Raitt on August 13, 1977 – Master Karate Instructor, Systems Analyst
11 – Frederick Schempf on September 25, 1976 – US Air Force Academy, Doctor
10 – Glenn Moore on December 13, 1975 – Horticulture, Scouting
9 – Leonard Vier on November 8, 1975
8 – Michael Raitt on October 11, 1975 – President Almega Financial Solutions Inc.
7 – Johnny Smith on March 5, 1973
6 – Joe Cates on March 5, 1973 – Plano ISD Teacher
Scoutmaster Reynold Noble
5 – Mark Freeman – May 1, 1972 – cleaning up Camp Ingram (then our local campground, now on the grounds of Schell Elementary School) – Certified Public Accountant
4 – Randy Oliver – March 17, 1971
Scoutmaster Les Kaff
3 – Edwin Kaff – May 13, 1970
2 – Zach Hillburn – May 13, 1970
1 – Donnie Bryant – May 13, 1970 – Architect living in Kentucky